Carve Review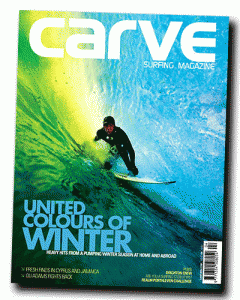 Lee Ryan is nine times British Longboarding Champion and has been on the world tour for ten years, so he's in a pretty solid position to write this guide.
"Any half decent surfer can surf a longboard, but whether they can neatly cross-step up the board and hang five or not, will determine whether than can actually ride a longboard the way it should be ridden." Ryan is passionate about longboarding and it really shows.
The book covers everything you would expect, from the very basic stuff through etiquette, fitness, board choice and a super-comprehensive manoeuvres section. He covers surfing big waves, aerials and log-only moves like the helicopter. There's lots of information which is really useful for whatever board type you ride.
There are plenty of photos to illustrate his points as well as tips and quotes from pros like Joel Tudor scattered about. For example, to illustrate how soft rails suck water under and create lift, he uses the practical example of the back of a teaspoon under running tap water. Try It!
It's hard to get the balance between over-explaining and just skimming the surface, but here it's just right. It's no lightweight, there are 102 pages in all, and no filler. The book comes with three PowerPoint presentations to explain in step by step detail noseriding, layback snaps and the backhand re-entry. This is one of the advantages of the electronic format, and Ryan is also up dating with new content, presentations and even video clips, all for free.
I think £18 is quite a lot to pay for an E-book, but it is very comprehensive and geared specifically towards the longboarder. If you are a logger you wants to improve you should take a good look at this. If not, buy it for someone else and have a sneaky read yourself.
Reviewed By Kat Dawes
Pacific Longboarder Review 
Lee Ryan has produced a world class work on longboarding that equals anything yet written about learning to surf and especially learning to ride a longboard. The title says it all, because as we all know it's easy enough to learn, but it can take years to master the art of longboarding.
As a nine times British Champion who has lived and surfed throughout the world, Lee has long paid his dues and now resides in New Zealand. Lee has put all of his knowledge and experience to work to offer up a holistic look at longboard surfing overall, and a manual for improvement at all levels.
There's a breakdown of each manoeuvre into their finite steps, with tips from the likes of Josh Constable, Jye Byrnes and Taylor Jensen, including of course all the essential manoeuvres like walking, nose-riding and cutbacks, etc. There's also a reasonably comprehensive guide to etiquette, fitness training, design principles of boards and fins, along with a host of background surfing information.
A Shortcut to Longboarding is presented in an e-Book format; that is it is down loaded over the internet onto your home computer and then you can save it to your computer's C Drive. If you wish you can of course print off a hard copy and make your own book.
At 103 pages and loaded with great colour photos it would be a bit of a toll on your printer and add a few bucks to the cost. The high quality accompanying photos feature great surfers in great waves, but some readers may find the almost constant ASTL logo overprinting a bit annoying.
At only $AUD43.17 it takes about 5-10 mins to download depending on you broadband connection. In 15 minutes you're already learning of a few new tricks. There's plenty there that will keep you reading for a while and lots worth going back to if you're serious about improving your surfing.
Getting hold of an eBook is a lot quicker than a trip to the bookshop, but as Lee says he is looking at a short run release of a full colour, glossy, book version, that will include a CD version and we'd all look forward to that too. Also more interactive sequences are in the wings along with video clips – these are up-gradable and will come free of charge. All up it's most impressive.
A Shortcut to Longboarding screams Chrissy present for keen grommets and crusty old salts alike!
Rating: 9/10
Phil Roxburgh
(Librarian; teacher; surf journo, surf coach and level 3 judge)
Drift Magazine Review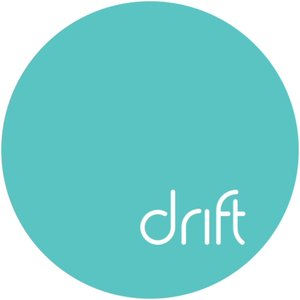 For years now, people have been heralding the return to longboarding as a return to the heart and soul of surfing itself. Whether this is true, like the rest of the world longboarding has moved on. In this respect, Lee Ryan's book provides a refreshingly forward-looking and modern approach to the subject. That is not to say that the author does not give due respect to the wisdom of those who have gone before. But what he does is to thoroughly demystify the subject without in any way diminishing it. In doing so he provides both an entry level text for the beginner and also an advanced manual for the expert. The breadth of the book is also impressive and covers the technical aspects of both the equipment and manoeuvres with nuggets there for everyone. This is a real gem of a book in which the passion the author has for both surfing and teaching shines through in every page.

I have seen the Shortcut to Longboarding around for a while now and finally took the plunge and bought it. The book is written by Lee Ryan, a pro longboard surfer and surfing coach, who competitively surfed on the ASP World Tour for 10 years. This tutorial has excellent material for beginning longboard surfers as well as offer some valuable tips for more experienced longboarders.
Longboard Characteristics and Selection
The first part Shortcut to Longboarding focuses on detailed analysis of longboard characteristics and the affect they have on performance. Outline, nose/tail shape, rocker, rails (this part included an interesting experiment you can do with in the kitchen explaining water flow), foil, and bottom contours. This section has great pics and diagrams so you can really see what he's talking about.
With longboard characteristics in mind the next section takes you through choosing a longboard. Lee goes over the considerations you should consider such as ability, size/weight, type of waves, riding style, and last but not least…cost. This is followed up with a short description of the ankle vs calf leash and which one you should choose.
Shortcut to Longboarding then launches into a deep description of a topic that is usually glossed over too quickly in most other tutorials…..FINS! Full consideration for fin design, setup, and position are given here. All with great pics to help fully explain the material. Fins usually seem like they are explained almost as an afterthought or secondary to board selection when in fact they are integral to board performance and selection. Best material I have seen to date on fins. Interesting tip here is the use of the "wonderbolt".
Longboard Surfing Basics
Lee then dives into the basics of longboarding. It starts with an introduction to paddling technique and then goes into more advanced paddling like the S-Stroke, which I had no idea was invented by Mark Spitz. Techniques for paddling through the surf are discussed next including the push up, punch through, turtle roll, and the duck dive. Good tips here on how NOT to turtle roll. Well written but this particular section could use a few more pics.
Ocean basics are covered as well, such as dangers, conditions to look for, escaping from rip tides, that sort of thing.
Detailed explanations of wave positioning and the take off are covered here. Beginner pop-ups as well as more advanced flick jumps are covered before getting into the basics of turning.
Advanced Maneuvers
Cross stepping and noseriding are of course covered here as well…..this is longboarding after all. Some of this material is covered in some additional mini-ebooks that I think should be in the main eBook itself, but it is all in the same folder so it's not like it's hard to find. Some good tips here on choosing a noseriding board, which is described as being 50% of the battle of noseriding, the other 50% being skill and wave shape.
From here other maneuvers are covered like the drop knee cutback, re-entry, fin first take off, helicopters, layback snaps, barrels, big wave riding, aerials, and a brief discussion of the traditional vs progressive longboard movement. After this there are some tips for performing tricks that most of us have never tried or even seen, like hanging heels, hanging ten hands, and a few others that if you can perform you definitely won't need this tuturial.
Other Material
Surfing etiquette is well explained with diagrams showing things like who's dropping in on whom. This is followed by some tips and exercises to stay fit. If your looking for very comprehensive material on physical fitness for surfing then I would try Total Surfing Fitness. There is also a comprehensive glossary on all the terms used in longboarding.
Conclusion
Beginning longboarders are definitely the ones who will benefit the most from Shortcut to Longboarding. Even those that have been longboarding for a while can get tips for expanding their knowledge and technique and even advanced longboarders can gleam something from this. I would not recommend this (or anything else) as a substitute for a lesson, but as complementing a lesson(s). If you have never taken a lesson but plan on taking one I would buy this and go over the material before you even show up for the lesson, it will help you take in what you are learning and reinforce it later on. This being an eBook you can download it and put on several devices for reference. I even have it on my Blackberry Storm so I can scan it before I hit the water when I want to go over some more advanced techniques. In short this book is everything I would want to explain to somebody about longboarding and then some.

Thanks for visiting this Shortcut To Longboarding product report sheet.Before we get going, let me quickly explain exactly how this site works. I try to deliver an unbiased report for the product. I take advantage of statistical indicators to create my product reviews, guaranteeing they are 100% unbiased. I additionally provide information about where to purchase, a customer comments system than only allows verified purchasers to comment and my exclusive purchase bonus that benefits you for using r.ecommended.com. Please be aware that I have an affiliate connection with shortcuttolongboarding.com, for much more information please see how this site is financed.
Publisher's Description
Before I moved to New Zealand, I was based in Newquay, West Cornwall – and I spent a lot of time out of the country competing, and with surfing being so reliant on having the right conditions, wind direction, tides, and swell etc it was often difficult to find the time to help everyone who contacted me wanting one to one tuition – so I created "A Shortcut To Longboarding" to put my coaching into an Ebook which anyone can easliy download & benefit from my coaching, anywhere in the world, at any time – regardless of conditions!

More great tips and advice from professional longboarders including multiple British and European champion Ben "Skindog" Skinner and 2009 ASP World Champion Harley Ingleby
Top tips from the worlds best professional longboarders including Taylor Jensen (USA), Jye Byrnes (AUS) Chelsea Williams, Belen Kimble and 2006 World Champion Josh Constable (AUS).
Top tips from the worlds best professional longboarders including Taylor Jensen (USA), Jye Byrnes (AUS) Chelsea Williams, Belen Kimble and 2006 World Champion Josh Constable (AUS).
Learn how to improve your jump up, stance and style, walk the board, hang five, hang ten, perform drop knee cutbacks, paddle out in big surf and many more
Learn how to improve your jump up, stance and style, walk the board, hang five, hang ten, perform drop knee cutbacks, paddle out in big surf and many more
Exactly what do the statistics say?

Due to the huge amount of products and services on this site, I'm not able to personally evaluate every single one. But I still would like to supply my readers with an evaluation of the product. So how to proceed? The answer is stats. I have calculated that Shortcut To Longboarding has an estimated refund rate of 1.28%*, which is without a doubt shockingly low, and suggests almost all buyers ended up being pleased with their purchase.

Please note that r.ecommended.com does not sell Shortcut To Longboarding direct. In fact, we'll only link you through to the shortcuttolongboarding.com web page where you can purchase the product. http://www.shortcuttolongboarding.com is the sole place where Shortcut To Longboarding is on the market to purchase. It is available there for the price of $17.00.

Taking everything into account, we have awarded Shortcut To Longboarding an over-all rating of 4.45. We can fully endorse this product – it has an outstanding rating, a very low refund rate and hundreds of satisfied customers.

So, while our reviews are wholly neutral, we do have an "affiliate" relationship with the product author. This means that when we send them over a buyer we are compensated with a commission. So if you use one of the links on this page to visit shortcuttolongboarding.com and finish up buying, we are compensated. In turn, we would love to reward you. This pay back is what we call the purchase bonus. There's no expense to you – all you have to do is make use of our link and you'll get the bonus. For more information about the bonus please click here.